The State Council's White Paper on the Rule of Law was released late last month. Donald Clarke has posted a single-page English-language version of the entire white paper, but there's an excerpt of the White Paper on the China Daily website and apparently included on page 4 of the physical newspaper itself, interesting because, well, the title of the article is called "Striving Ahead on the Road of Democracy." The article also includes this photograph: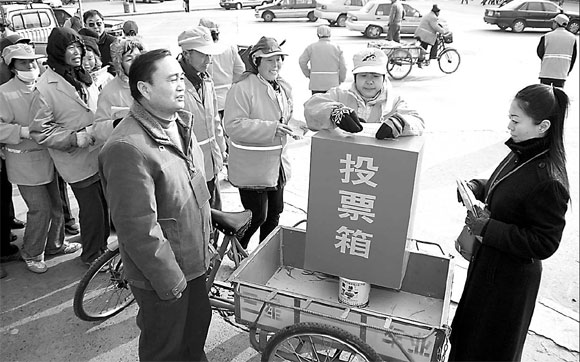 The box reads: "Ballot Box."
Naturally, a story or two about democracy and voting in the Chinese news doesn't necessarily signify a policy shift, but could it be possible that China's media may well be introducing democracy to China's civic conversation? On Tuesday, our managing director Edward Lehman participated on a CCTV "Dialogue" program called
"Voices and Votes."
The episode featured a discussion of progress in China's still-developing rule of law as well as the stronger movement against corruption in the Chinese government.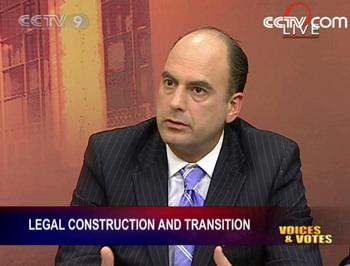 To view the video, please visit the CCTV website:
Part 1
,
Part 2
,
Part 3
,
Part 4
,
Part 5
Update
: Here's another (awkwardly titled) story in China Daily describing China's path to democracy:
Democracy on nation path
...